NEW FORTE INTERIOR WATERPROOFING SOLUTIONS
If your basement foundation is made of solid concrete, hairline cracks can be repaired from inside your basement using a pressure injection of either epoxy or poly-urethane. Insertion ports are installed along the crack and the epoxy or poly-urethane is injected into the crack all the way to the outside.
Polyurethane Crack Injection:
Can be used to repair wet or even leaking cracks, it repels water.
Polyurethane crack injection expands over 20 times its volume.
Flexible and allows for natural movement of the concrete due to thermal shrinkage and expansion.
Epoxy Injection:
Only to dry surfaces, making the repair of a leaking or wet cracks impossible
Strength and bond with concrete greatly exceed the strength of the concrete itself.
Epoxy Crack Filler provides the strongest repair, which will withstand traffic.
Epoxy crack injection provides structural strength.
No expansion – a 1/4-inch crack needs four times more epoxy than a 1/16-inch crack
Other Interior Waterproofing Services:
Internal Water Control Method: Drainage tiles installed just below the concrete floor in a basement leading to a sump pump or drain.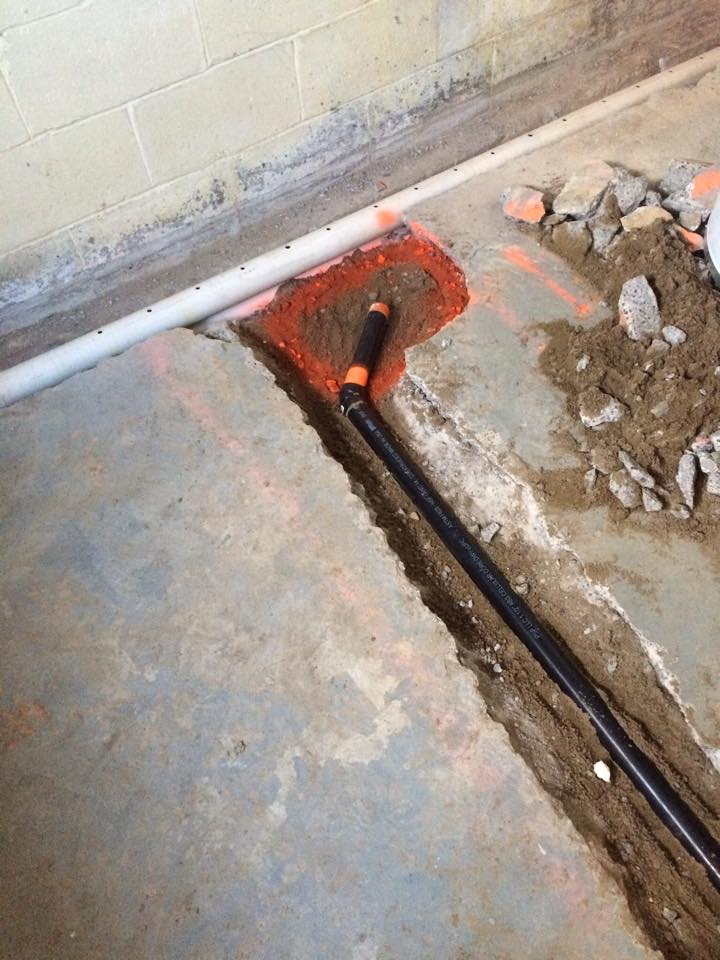 Tie \ Rod Holes: Plugged and sealed.
Underground Parking Garage (Ceiling Slab Cracks)